Overtime loss to Bulldogs
Opp's hope for an upset came up short, but it took overtime for Pike County to gain the 36-28 victory. The Bobcats third down attempt was intercepted in the endzone and closed out Opp's shot at tying the contest and sending to another overtime.
Opp took the opening lead against Pike County when Quadir Kincaid scored from 4-yards out giving the Bobcats an early 7-0 advantage.
The Bulldogs would shut out the Bobcats for the remainder of the first half, but Jerelle Bailey went to work scoring once on the ground and then connecting on a 13 yard pass to give Pike County a 14-7 half time lead.
Pike County looked to send the game out of control for Opp when the Bulldogs took a 20-7 lead in the third, but Kincaid brought the Bobcats back to within a touchdown after a two-yard run with 1:36 left in the third.
Opp tied the game in the fourth, with senior Richard Davis taking the ball in from 20-yards out evening the score at 20 with 9:41 left in the game.
After a Pike County touchdown and two point conversion, Opp mounted their comeback when Davis scored at the 3:19 mark. The Bobcats added a two point conversion and the game went into OT tied at 28.
The Bobcats outrushed the Bulldogs 257-151, but it was the passing attack of Pike County that helped the Bulldogs remain undefeated in region play and moved to 5-1; 4-0 on the season.
Opp drops to 2-4; 2-2, but still remains alive for a playoff birth in 3A region 2. The Bobcats will travel to Dale County next Friday Night.
Opp Bobcats vs. Pike County
(Monday, Sept 27 - 8:00 AM)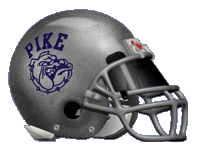 Pike County fell to 2A Goshen last Friday to lose their first game of the season and dropped to 4-1, but remain undefeated in region play (3-0). Both Opp and Pike County have lost to 2A region 2 opponents - Elba defeated Opp in week 1, 19-6 and Goshen last week's win, 24-47. Bobcats - Bulldogs Preview
Tigers' out claw Bobcats
(Sunday, Sept 26 - 9:00 PM)
The Straughn Tigers had lived through an off season of remembrance. Although considered the turning point for the Tigers, last season's 7-20 loss to Opp headed the Tigers on a winning streak that continued through the third round of the AHSAA playoffs. The Straughn players however remember the past year leading up to the Opp contest - that was then and this is now.
Straughn jumped out early after Josh Dewrell scored twice to push the Tigers up 14-0 with 4:15 remaining in the first, but the Bobcats' workhorse scored in less than two minutes to cut the Tigers' lead 14-6.
Prep Sporting News - Program23
Opp celebrated 2009 Victory over Straughn
(Friday, Sept 24 - 6:00 AM)
It was the first time ev
er and the Bobcats enjoyed the moment, winning 20-7 before a jubilant crowd inside Channel-Lee Stadium.
Both teams were coming off hard region losses in 2009 - Straughn was embarrassed in Mobile at Bayside Academy, 0-27. Opp lost a heartbreaker to St. James giving up a last second touchdown for a 17-20 defeat. Prep Sporting News - Program23 -
Opp defeats Straughn JV
LEAD IN FOR FRIDAY
(Wednesday, Sept 22 - 10:00 am)

If the intensity of Monday Night's JV match-up between Straughn and Opp is a precursor to Friday night's Non-Region matchup... "punch your ticket" and "Katie bar the door" or whatever old-timer saying comes to mind... because "it's gonna be a barn burner."

Opp defeated Straughn after 22-8 during Monday Night JV action - but the hitting was hard and fierce on both sides of the ball. Opp scored first followed by a Tiger touchdown to tie the game at 8, before the Bobcats scored two quick 2nd quarter touchdowns to take a 22-8 half time lead.

Opp vs. Straughn is quickly becoming another in-county heated rivalry - as headed as Opp vs. Andalusia or Andalusia vs. Straughn? Could be. The last two seasons provided both dramatic football and packed stadiums


Last year Straughn was coming off a blow-out loss to Bayside Academy and the Bobcats took advantage winning 20-7. It was Opp's first win over the Tigers in six attempts and now both teams are coming into the contest off emotional wins.

The Bobcats defeated Geneva 37-7 to move 2-1 in 3A region 2 play and remain in the hunt for winning their second consecutive region title (last season 4A region 2) and hosting the first round playoff game. For Straughn the Tigers defeated Hillcrest after trailing deep in the fourth quarter and scored with under 2 minutes to stay undefeated in 4A region 2.

Opp is 2-2 heading into the contest with losses to 2A Elba and 3A Luverne.
Straughn is 4-0 with a win over Geneva 48-14 to start the season.

PICTURES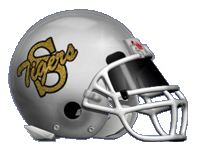 Straughn vs. Opp - Weekly Preview
Opp takes JV
(Thur, Fri 2, 2010 - 6:30 AM)
The Opp Bobcats defeated Florala in the Wildcats second game in three days. Opp turned the ball over several times inside the red zone, but the 3A Bobcats were to much for 1A Florala. Opp went
up 20-0 before Florala's Austin West ripped off a 59 yard TD run in the third quarter giving Wildcat fans something to cheer about. It would be the only score for Florala as the Bobcats added two more touchdowns in the 34-8 win. Pictures

Opp vs. Daleville
(Mon, Aug 30, 2010 - 7:00 AM)
The Opp Bobcats lost another heartbreaker in week 1 against neighboring Elba. The 2A Tigers showed Bobcat fans why the school is a preseason favorite to win the 2A State Title. This week the Warhawks come into Channel-Lee Stadium as region week kicks off.
Opp Bobcats vs. Daleville Warhawks


Opp vs. Elba
(Mon, Aug 30, 2010 - 11:30 AM)
The Bobcats came into the game hoping to improve from last year's 6 turnover performance, b
ut let opportunities slip away in 2010 to fall to the 2A #3 Elba Tigers
6 - 19.

Opp looks ahead to their opening region contest this week - as we look back with pictures from last Friday's game.

PICTURES on program23


Bobcats make Statement
If there was any doubt in the Opp fan - it had to be removed before a well represented Bobcats crowd - that made the 60 mile drive to Brewton for a preseason jamboree. The JV won their portion of the game playing a little over one quarter and then the varsity boys took the field at 8:05 left in the second.


Neal scored first to bring the game back to 8-6, but Opp scored on a 3 minute drive to extent their advantage to 16-6 at half time.

"I'm extremely proud of this team right now. I saw some things we need to work on, but we had very few penalties and built some momentum before next week's game with Elba," said head coach Jack Whigham.

Whigham didn't take long to enjoy the victory as he already started focusing his energy to next Friday Night. "Elba is better than last year, and we've got to improve." The Tigers finished 11-1 last season and are the #3 team in 2A preseason rankings.

The Bobcats finished off WS Neal scoring in every quarter and a bruising defense that kept the Eagles out of sync all night.

"This is just a jamboree." Reminding fans the game doesn't help the Bobcats make the playoffs or win their region.

WS Neal game photos



Opp heads to Brewton for Jamboree
Typically a drop in classification means a decrease in students and lower numbers in the class room, but that isn't the case on the Opp football practice field as the Bobcats have an increase in numbers and an abundance in running backs and skill players as the kickoff to the 2010 season is a day away.


Opp travels to Brewton on Thursday night for a preseason 6:00 PM kickoff against the Eagles of WS Neal. The first quarter and a half will have the younger players taking the field with the junior varsity teams facing off.

The Bobcats are still gaining experience and have areas to improve on before next week's official kickoff against 2A preseason #3 Elba.

"We still have a lot of work to go [before Elba]," said head coach Jack Whigham. The head coach is coming off the Bobcats best season (7-5) under Whigham after making it to the second round of the Alabama High School Athletic Associations football playoffs falling to Jackson, 13-45.

This year the Bobcats drop down to 3A and will face their first region 2 opponent in week two when they host Daleville. Opp will face preseason region favorite Luverne on the road September 10 followed by the schools 2010 Homecoming game against Geneva.

Opp Practice - PICTURES