---
WEEKLY PREVIEW
Red Level (3-3; 3-1) vs. Highland Home (3-3; 1-3)
The Red Level Tigers can clinch a playoff spot with a victory over Highland Home. Red Level vs. Highland Home weekly preview
Tigers Gain Playoff Ground
(Saturday, October 2 - 1:30 pm)
The Samson Tigers were counting on a victory over Red Level setting up next game with Goshen for second place in 2A region 2 and a chance to host a first round playoff contest for the Geneva County team.
Samson blocked an early Red Level punt and converted the opportunity into 7 points and followed up with an offensive touchdown to push their first quarter lead to 13-0.
Samson fans were ecstatic and begin to envision the Tigers next opponent and their plans for hosting a first round playoff game. Samson only missed one small detail - someone forgot to send Red Level the memo.
Preston Ryce went under center and narrowed Red Level's lead to 6 as the senior scored from 1-yard out putting the host Tigers on the board, 13-7.
Like a boxing match going blow for blow, Samson responded and one upped Red Level scoring on a 2-yard run pushing their lead, 19-7.
Samson's defense took over for the next 6:46 seconds, but unfortunately there was still 27 seconds left on the clock when Ryce shuffled the ball to Raheem Bullock who took off on a 63-yard trip into halftime and a 19-13 score.
Red Level responded in the second half and took their first lead of the game moving ahead on a good point after touchdown attempt and a 20-19 lead.
Our boxing battle continued at Bobby Dye stadium as Samson looked to seal a victory with just over 7 minutes remaining and a 25-20 lead.
The two teams changed possessions and Samson failed to convert a fourth and six on the Red Level 33 and turned the ball over on downs to the Tigers with 3:39 left in the contest.
Red Level begin their march with a couple "body blows" including a shot from Ryce to Bullock on an 18-yard pass to the Samson 20-yard line. The Tigers hit a knock-out blow on the next play as Ryce found OJ McGee for a 20-yard touchdown followed by a two-point conversion and a Red Level 28-25 win.
Red Level vs. McKenzie
(Thursday, Sept 23 - 6:00 am)
The battle of the Tigers heats up another classic show-down as Red Level and McKenzie move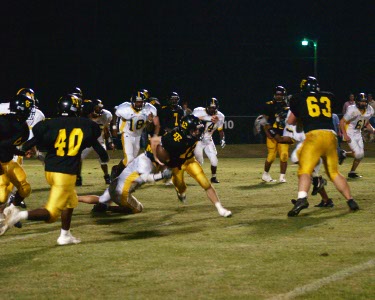 into off-region week of AHSAA play renewing their rivalry that first begin in 1930. The two teams took the last couple years off from playing each other and now hit the field hoping to use this emotional contest as a boost into the second half of region play.
Head Coach Tony Ingram was an assistant coach during the 2007 team's 0-10 finish that almost included a miraculous come from behind win and an unbelievable individual performance from 2007 senior Blake Pate.
2007 Game Pictures on program23
During the 2007 contest, #12 Pate put on a second half showing. The Tigers trailed at halftime by 28-12 and by the end of the third trailed 20 points 46-26. The senior and his teammates would not let up scoring 22 fourth quarter points before losing 58-48. "Our guys never stopped playing - just like the entire year - even when we were behind they left it on the field," said former head coach Tim Grimes after the 2007 contest.
Pate finished his last game as a Tiger with two kickoff returns for touchdowns (84, 86) was 6-8 for 128 yards passing with two touchdowns and also had 82-yards rushing on 10 carries, including a 30-yard touchdown. If his offensive showing wasn't enough - Pate had 7 solo tackles and 1 forced fumble.
It was McKenzie's first win over Red Level in 10 years (1997) reducing the series lead by the 2A Tigers, 31-21.
106 total points were scored - not even top 10 in AHSAA history but the largest in the two schools series history. Only twice in their history have McKenzie and Red Level scored over 50 points. In 1999 the two combined for 55 and in 1957 the schools scored 54 points.
McKenzie is average 43 points per game during their 4-0 start for 2010... Will this contest be a typical defensive battle or another high scoring bonanza?
Red Level vs. McKenzie 2010 preview
---
Red Level Tigers corral Wildcats JV, 33-0
(Wednesday, Sept 22 - 5:00 pm)

The 2A Red Level Tigers JV traveled to Florala and met the Wildcats head on in a heated battle. Florala had owned the Tigers in Pee Wee and dominated past Youth Football and the expectation of Florala's future is high, but Monday Night the Tigers dominated Florala winning 33-0.
Pictures on program23

Red Level positions for playoffs

Red Level loves playing at home for big occasions after a 35-0 win over Calhoun during Homecoming moving the Tigers to 2-1 in region play. After a rough outing the prior week against Goshen, Red Level jumped out to a quick touchdown lead before settling in at half, 22-0. Three different Tigers scored in the first half as Dillon Conner (7-yd) and Raheem Bullock (43-yd) scored on runs and James Feagin hauled in a 6-yard pass from Preston Ryce for the final score.

Red Level scored on defense and offense in the second half after O.J. McGee returned a 45-yard interception in for a touchdown and Kevin James capped the Tigers scoring with a 6-yard run.

Red Level vs. Calhoun

A week after falling to Goshen in a one sided contest, Red Level looks to move to a 2-1 region record against Calhoun. "We didn't play our best ball or to our potential," said head coach Tony Ingram about the loss to Goshen.

Red Level Tigers weekly preview

Red Level vs. Goshen

The Tigers head into week two of region play undefeated, but facing a tough and powerful Goshen Eagles squad... Red Level Tigers weekly preview

Red Level vs. New Brockton
(Mon, Aug 30, 2010 - 10:00 AM)

Red Level faced one of the dominate teams over the last decades in Alabama taking on Brantley in week one of the AHSAA football season. Coach Ingram's team get back to reality this week hosting New Brockton and looking towards a playoff opportunity.
Red Level Tigers weekly preview


1957 was a Very Good Year

The year started as Hamilton Watch Company introduced the first electric watch and on January 6, Elvis Presley appeared on the Ed Sullivan Show for the third and final time and was shown from the waste up.

READ MORE - 1957 Tigers - Prep Sporting News - Program23 -

(Includes -- Schedule - Polls / Awards - Roster)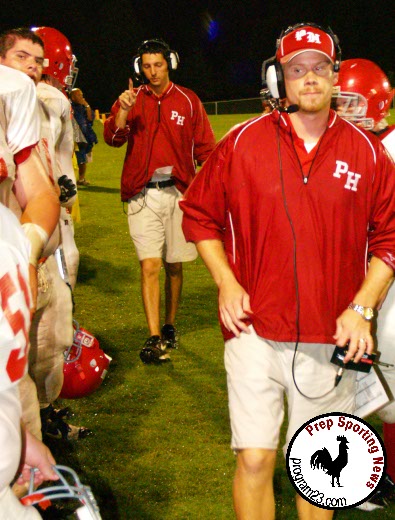 Tigers / Eagles ready for Friday's Jamboree
Red Level, like Pleasant Home and most small schools, succeed and struggle based on enrollment and the athletes who play and compete. The Tigers have experienced both highs and lows over the last six years - highlighted by the 11-2 2004 playoff season falling in the third round to Cottonwood (18-27) and the 2006 season with a playoff loss to Luverne (13-26).
Tigers vs. Eagles - Program 23
Red Level Tigers
Anyone wondering onto the Red Level practice field would never know the team had a combined 5-25 record over the previous three season. Program23 believes the Tigers could finish as high as 9-1 on the season but a more realistic approach is likely.... Program 23 - Pre-Season PREVIEW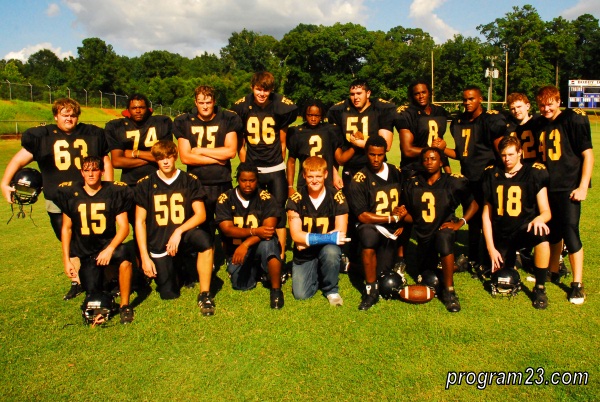 Red Level Tigers Football Roster
Red Level Tigers - 2010 Schedule
Red Level Tigers - 2009 Schedule / Results