Volleyball

by: Tripp Norris
Hosting Privileges on the Line
Only one win stood between the Opp Volleyball team and a chance to host the 2012 Class 3A Area 2 tournament. Opp needed a win over the Straughn Lady Tigers to host this year's tournament. Straughn was looking for a win in order to force a tiebreaker.
READ STORY
The BBC Network
Bobcats - Bulldogs Classic
by: Tripp Norris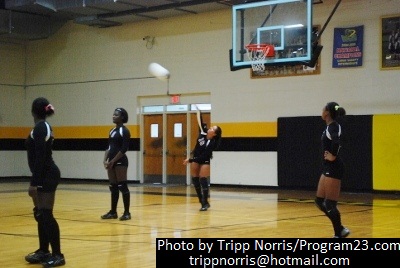 Over the past few years the Andalusia and Opp have tangled on the volleyball court with the Lady Bulldogs usually getting the better of their county rival. Last Tuesday Opp Lady Bobcats looked to turn the table in the series as they hosted Andalusia. Read More - Pictures
The Opp Lady Bobcats traveled to Kinston Tuesday for a three game set. The Lady Bulldogs showed their dominanence in the sport as the JR High - JV teams both fell and the Varsity lost a five game classic.